In Englan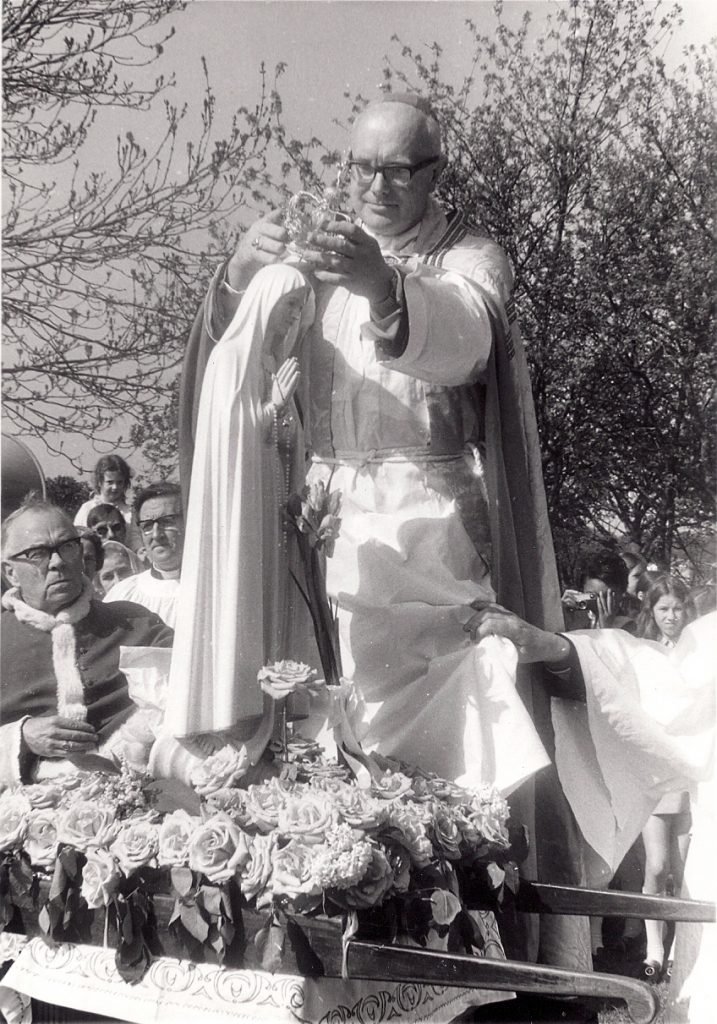 d, the WAF began in 1981, was recognised by the Bishops' Conference in 1982, and was formally approved by the Bishops' Conference in 2004. Since then the WAF has been included every year in the Catholic Directory for England and Wales.
On 21 May 2002, Archbishop Vincent Nichols of Birmingham wrote that the Apostolate was "much appreciated" in his Diocese, and that he was glad to commend it for promoting pilgrimages to Fatima, the apostolate of prayer, and the recitation of the Rosary, especially in people's homes.
In 2011, Fr Gerard Kelly succeeded the late Mgr Thomas Fallon, as parish priest of St Francis of Assisi church, Handsworth, Birmingham, and as the World Apostolate's Spiritual Director for England and Wales. He has now been succeeded by Canon Jason Jones, of Sacred Heart Catholic church in Morriston, Swansea.
The WAF in England and Wales is currently developing this website as part of its work in promoting Our Lady's message in the Church and will be adding further information to it in the coming months, so please keep referring to it for updates. 
Please contact us via this link if you wish to be put on a list to receive updates via our newsletter. More information about different aspects of our work can be found at the links above.